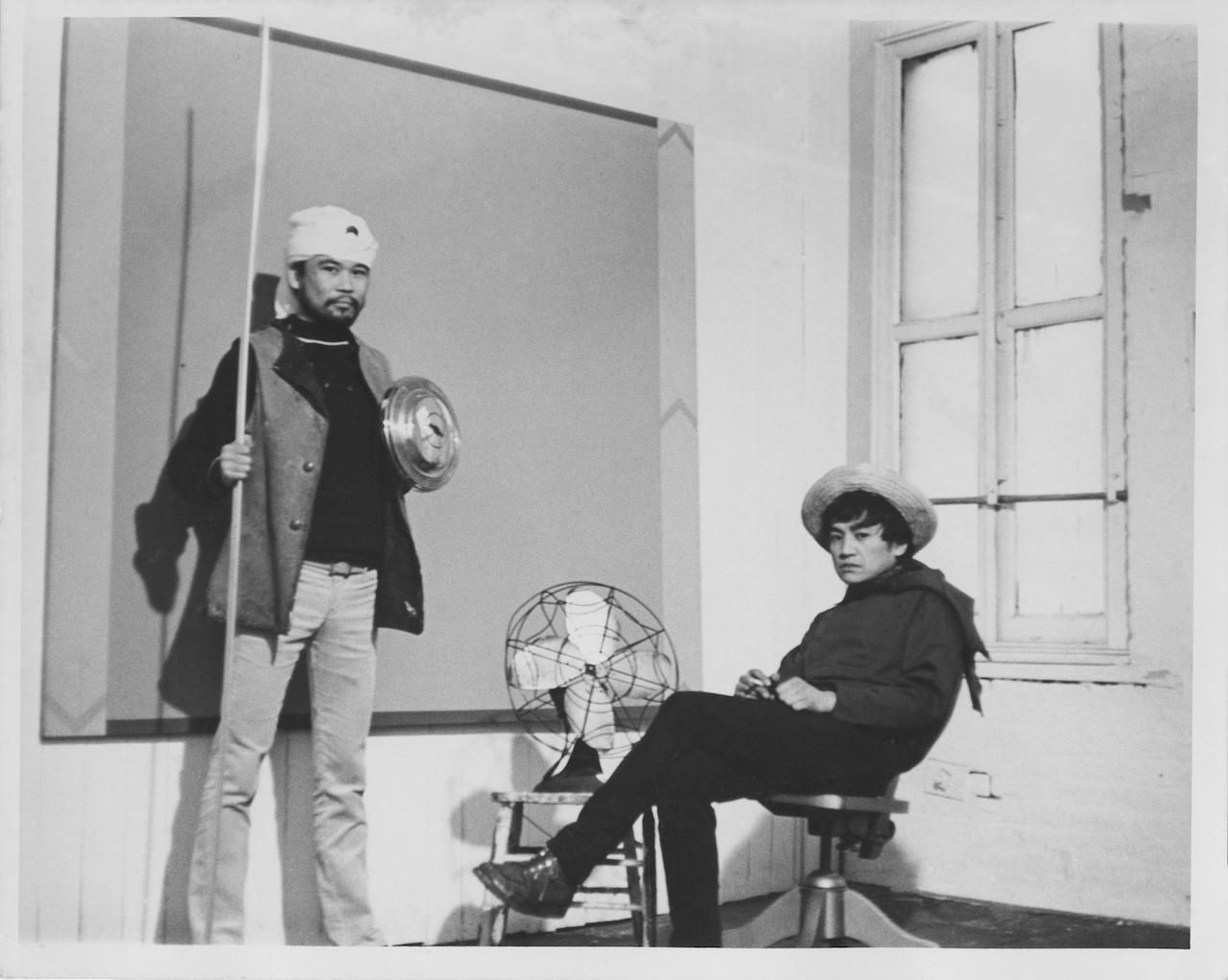 Leo Valledor and Carlos Villa goofing around in Valledor's Manhattan apartment, c. mid-1960s. Courtesy of Mary Valledor.
Carlos Villa's dedication to art and the concerns of his era touched many. His intentioned refusal defined what it means to be an Artist's Artist, an expression commonly used today. Villa's integrity sequestered him to San Francisco, a city with an undercurrent for reform beyond the gaze.
It's not easy to determine where to begin when introducing Villa's expansive legacy. The pleasure of getting to know an artist takes a lifetime and more. In lieu of a press release, we are pleased to share a conversation between Mary Valledor and Sherwin Rio. Valledor is an inspiring educator who heads the Estate of Carlos Villa. Rio is an interdisciplinary artist working between Brooklyn and San Francisco. This interview will be followed by a series of talks around the artist's life and work, ahead of his traveling career-retrospective at the Asian Art Museum and his inclusion in the next Prospect Biennale.