Announcing New Work by Sung Jik
July 28, 2020 08:00 AM-August 01, 2020 06:00 PM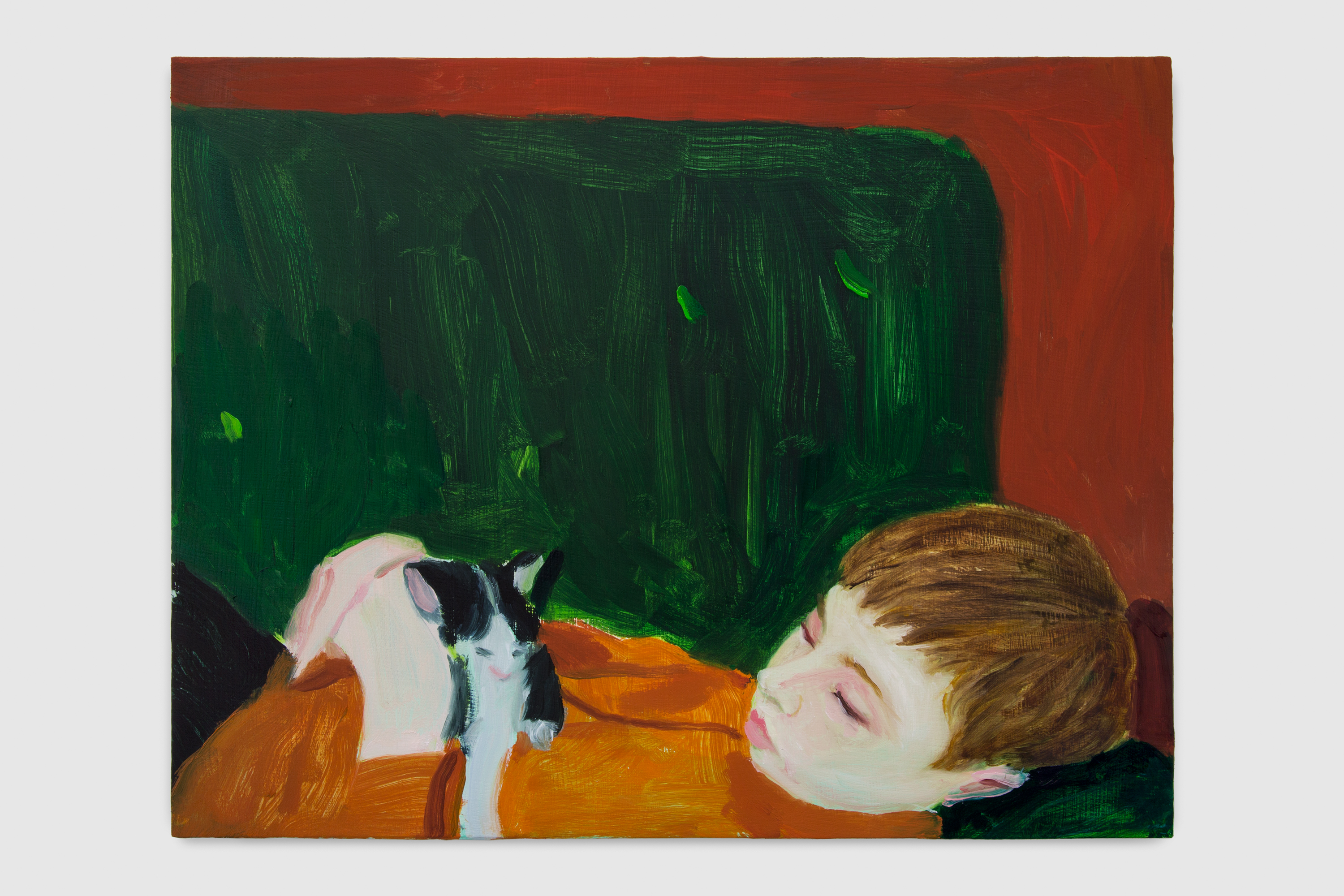 My first thought upon seeing the work of young portraitist Sung Jik was that he must like soup. 
This relates to a comment my Mother once made after watching her two year old grandson, who is usually a very picky eater, earnestly ladle chicken broth into his mouth, and with limited vocabulary, pick up the empty bowl to demand "More, more!" 
They say in some cultures that if you like soup, you are a sensitive soul, or one who has a lot of feelings. A valuable attribute for a portrait artist.
Sung Jik (b. South Korea 1989, lives and works in Los Angeles) is interested in creating a prolific visual diary of the time in which he is living through the lens of his subject. His freely brushed colors take precedent over lines and contours, and emotive strokes are intentionally not blended or smooth, as if to capture the beautiful indeterminacy of youth. His figures are often suspended in some kind of act that produces meditative thought (petting a cat, smoking a cigarette, crossing a threshold or doorway) and reveal a solitude or pensive quality in stillness. Sung's style is loosely reminiscent of post-impressionism, with painterly intuition that visibly privileges movement as a crucial element of human perception and experience. His cited influences include Elaine De Kooning, Elizabeth Peyton, and Marlene Dumas; primarily for their palette, tenderness, and elegance. The subject matter is ordinary and everyday, although not mundane. His figures are always looking. Looking at him, looking out, looking away, looking in. There is always more to a person than what meets the eye, witnessed by our own version of nuanced commonplace as the ritual and routine of domestic isolation continues. As the bigger picture shifts beyond our control, we are forced to spend more time confronting our own journey; a voyeur unto ourselves, and at once, left to process an ever evolving frame of consciousness within the anatomy of quotidian gestures from everyday human life.